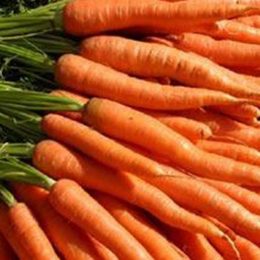 Varieties
Click the button/s below to download PDF files.
Carrot
Javelin
A sweet, smooth, uniform carrot ideal for winter production.
Tentacion
Tentacion is a F1 hybrid Nantes carrot for all year round season production.
Nativa
New from Sakata – an exceptional summer variety with outstanding Alternaria resistance – it has exceptional quality for a summer carrot.
---
---