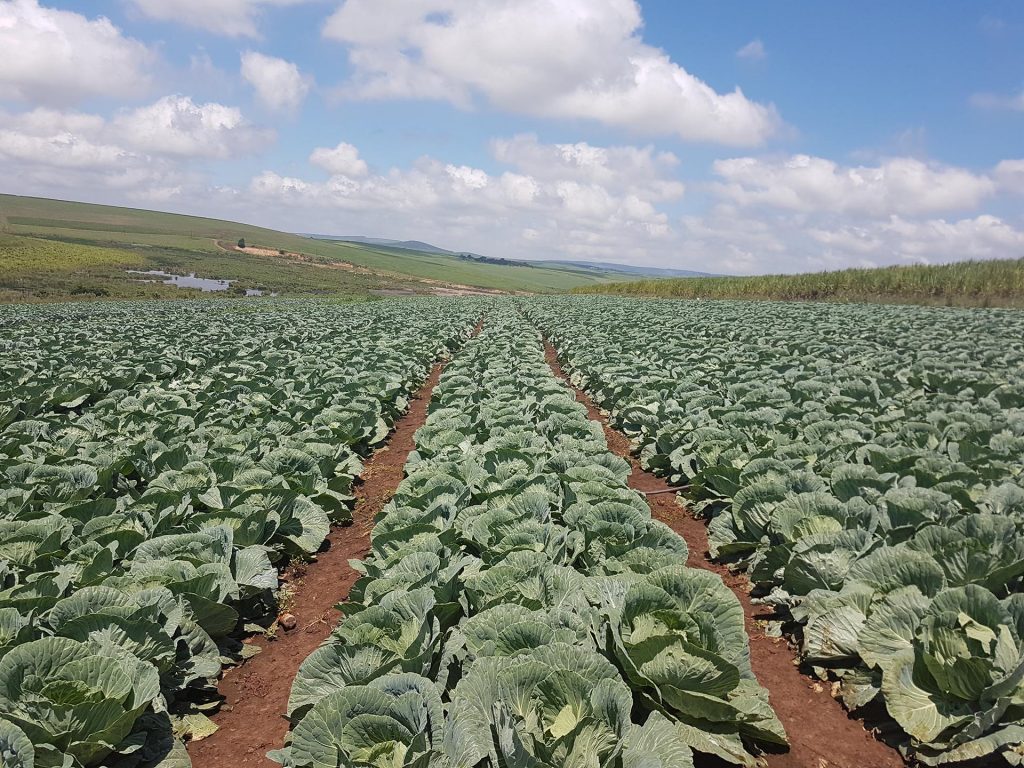 The Optima F1 Hybrid is an excellent cabbage for KwaZulu-Natal farmers looking for great size, exceptional heat tolerance, and resistance to black rot. Offering superior resilience and yield potential, it is a natural choice for warm-weather farming conditions.
For KwaZulu-Natal farmers looking for a hardy, large cabbage variety well-suited to conditions in the province, the team at McDonalds Seeds recommends the Optima F1 Hybrid. Offering excellent yield potential, disease resistance, and sturdiness especially in warm weather conditions, this fresh market cabbage is a great choice for farmers.
Planted and tested at our research farm in Tala Valley, the Optima Cabbage has proven itself to be an outstanding summer variety – one recommended for warm areas and those prone to black rot. The big frame offers superior resilience across a range of conditions. It protects the heads against sunburn and wind damage and mature heads stand up well to the effects of frost and cool weather.
Off the back of our test harvest, Optima has proven itself to be the leading summer variety of cabbage in KwaZulu-Natal, with resistance to black rot, exceptional heat tolerance, and excellent holdability for a summer cabbage. Offering high yield potential, impressive results were consistently achieved throughout the warm season, with very good uniformity from the high-percentage first cut and spanning the overall harvest.
Transplant to maturity takes approximately 85 to 90 days. This large-headed cabbage is well-covered and its semi-erect growth habit means there is no water accumulation in the bottom of the plant. Early and late sowing in cool areas should be avoided to prevent bolting.
The team at McDonalds Seeds have been immensely impressed by the performance of this variety in local conditions. For those farmers battling with black rot pressures on their cabbage harvests, Optima offers a natural and effective solution. For sowing advice and more information, please contact one of the representatives at McDonalds Seeds for detailed specifications around the Optima cabbage variety.