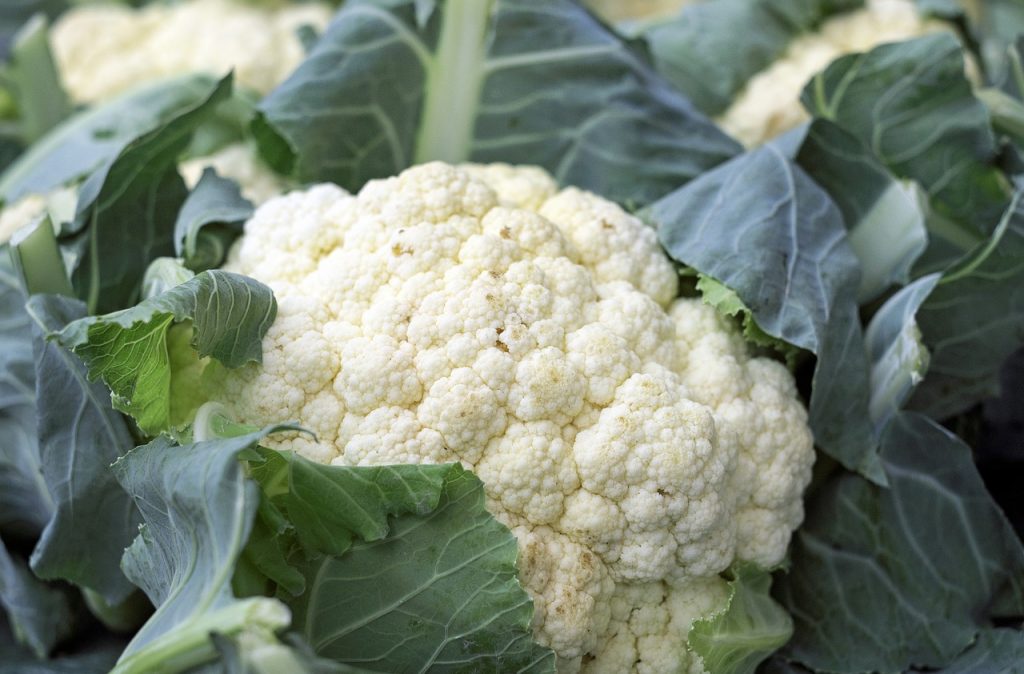 Cauliflower is part of the brassica family and is therefore more suitable as a cool season crop. Over many years' brassica breeders were able to develop new varieties that are suitable for warm season production. The newer generation cauliflower varieties are usually characterised by wrapper leaves that can better protect the white heads against yellowing and sunburn and very good uniformity when the heads are mature. The new varieties also speed up the time of harvesting which makes it more cost effective for the cauliflower producer.
WARM SEASON VARIETIES
ALSTON*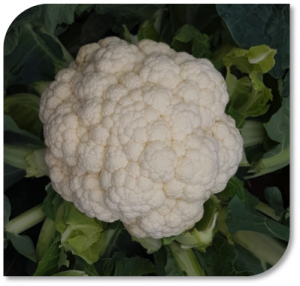 Alston* is a fast maturing variety for pre-packing. Heads are white to ivory in colour and very dense to give a good head weight. The variety is very well adapted for production in all areas of South Africa with a very uniform first cut. Early maturity helps to cut input cost against longer growing varieties.
SPECIAL VARIETAL REQUIREMENTS
Alston* can be produced year-round in areas that are not prone to frost
Check the variety regularly for maturity as it is a very fast grower
---
MERTON*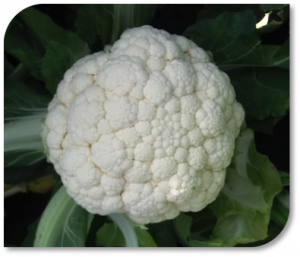 Merton* is a new Sakata summer cauliflower. Plants are very vigorous with a strong root system and very good wrapping of heads. The heads are white to ivory in colour and can get very big if left on the production field. Merton* can be used for pre-packing and processing and works very well for floret cutting. Merton* is later maturing when compared to Alston*.
SPECIAL VARIETAL REQUIREMENTS
Mainly for summer production, but can be produced in cooler season in frost free areas
---
COOL SEASON VARIETY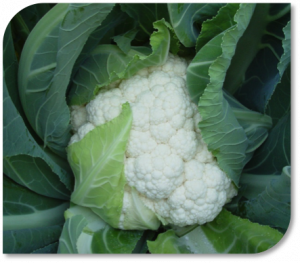 ESKIMO
Eskimo is Sakata's winter variety that produces very white, big heads. Can be used for pre-packing and processing markets. The heads have a very dome shape with good wrapper leaves. Plants have an exceptional upright growing habit and are very vigorous. Eskimo is a late maturing variety.
SPECIAL VARIETAL REQUIREMENTS
Eskimo is only suitable for winter production and must not be planted in the warm season.
---
Planting Guidelines : Cauliflower

Factors causing physiological disorders in cauliflower and broccoli :
Wrong sowing time
Cold temperature, especially below 7 degrees celsius
Excessive fertilisation of seedings
Cold grown seedlings
Oversized seedlings at transplant
Difference in temperatures between seedling nursery and farm
Growth checks caused by heat, drought, water logging and disease
Diurnal temperature swings
Sowing Guideline : Cauliflower