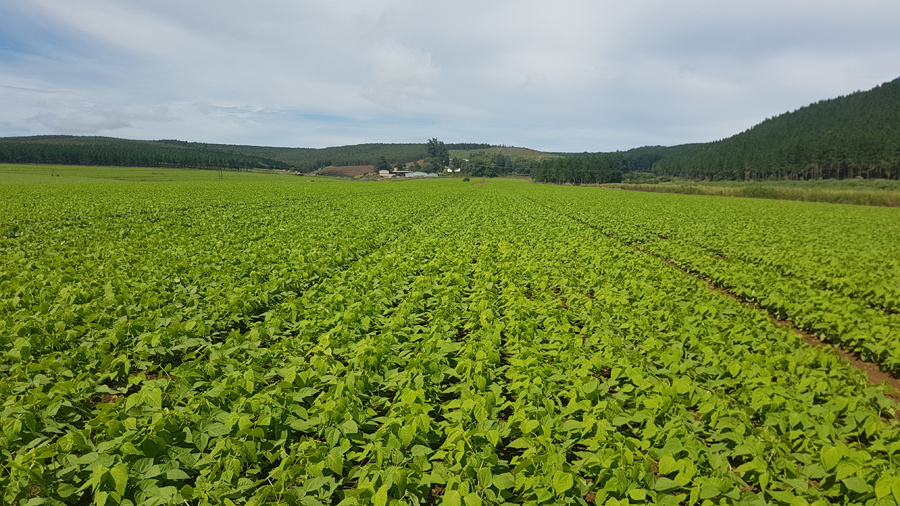 Cosmos F1 Hybrid Butternut – Uniformity Yield Quality
At the beginning of October 2018 Fred Bartels of the farm Torwoodlea planted Cosmos butternut – this was a direct planting of seed at a population of 12000 seeds / ha – row spacing was 1m between rows and 800mm in the row.
A plant fertiliser of 600 kg's / ha of 3.1.6 was applied and a sidedressing of 150 kg's LAN a month after emergence was added.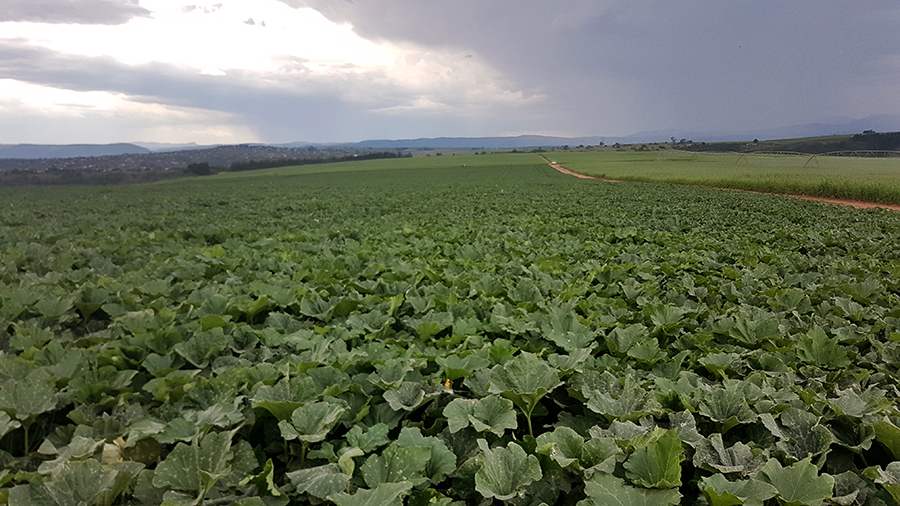 A strict spray programme was followed with specific attention to whitefly and thrip spreading virus vectors and also control of fruitfly at the time of fruiting. Care was taken during early morning bee activity to avoid insecticide spraying as these are vital pollinators and have a huge impact on yield potential.
The block was 8 ha's and was planted under centre pivot.
Harvesting of the butternut  crop began mid January 2019 approximately 100 days from sowing. Butternuts are cut with secaturs loaded into bulk bins in field and then sent to the packhouse for washing, brushing and packing.
Torwoodlea market their butternuts in a 7kg bag with approximately 8 fruit / bag – 1st grade pack out was exceptional with very little fruit going to a 2nd grade.
Approximately 30 tonnes was sent to Durban and Pietermaritzburg markets each day – prices at the time were average for the time of year but because of the uniformity and quality of Cosmos and the extra care Mr Bartels applies a premium of at least R5 / bag was achieved. Final yield of this particular field of Cosmos was 54 tonnes of sold 1st Grade fruit / ha.